File this D.I.Y. idea under "B" for BRILLIANT!!!  Some people are just SO clever!
I ran across this on a message board at TwoPeasInABucket.com.
For $30 (for hardware, frog tape and Rustoleum black gloss paint)…she transformed her perfectly good, but plain, garage door into an "old carriage door" but still enjoys the convenience of the roll up door!  Genius.
I love how the paint looks like darkened, light reflecting windows….even close up!
I give this D.I.Y. project
4 stars out of 4!!!
BEFORE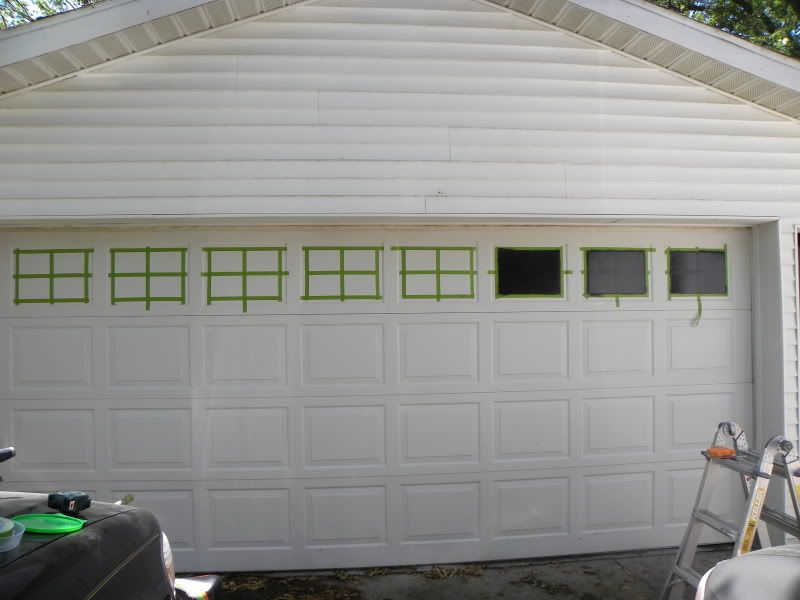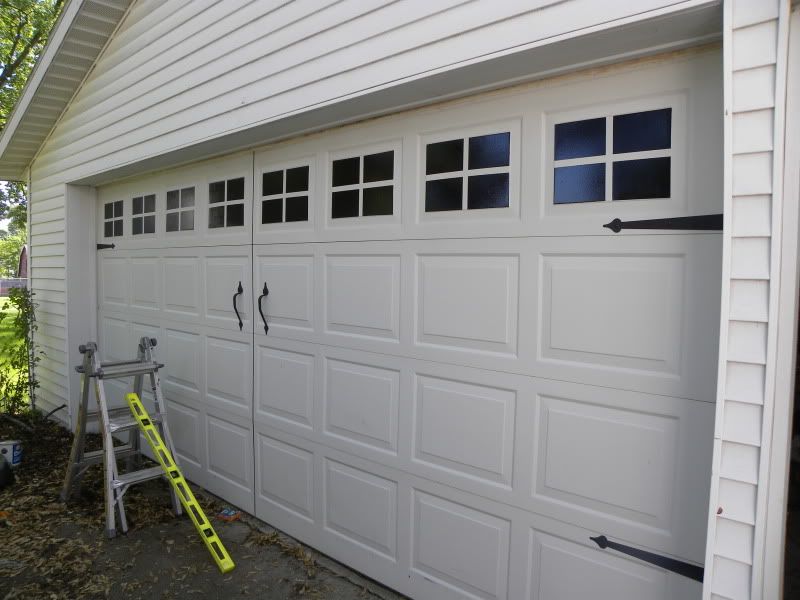 ***AFTER***
:-)
EVEN CLOSE UP IT

LOOKS GREAT!
BRAVO Miss D.I.Y.'er!  


I am awarding you "Best In Show"! :-)
And that's today's….